I had finish Shitting. But.....I remember something my Coke Eating Mom told me." Don't forget to turn of the candles". I listened this command, but of course, I wondered. Will That puppet show haunt me again? Like it did the last time? I surley hope not, Because I thought I Destroyed the tape containing that horrid show! So really, Im totally fiiiine, Noting to worry about. Then I decided to play my xbox one. As usual, I played my favorite, NBA 2K14. It's totally awesome even though Im not into sports! Lebron james with the ball andddddd touchdown! Hooray. But, As I was doing this, i noticed that the game was buffering, which was weird, because games would not usually do this. So I was forced to turn it back on and..................................................................................That video, I thought it was over...But It was not. It hypnotized me, And forced me into killing, but worst! It made me retarted! Even Though I may be talking to you normal now, the video never affected my speaking, But beware! My name is Daniel Moresaw, And I am watching you right now! Your all fresh meat!    
Lolmasters made this story.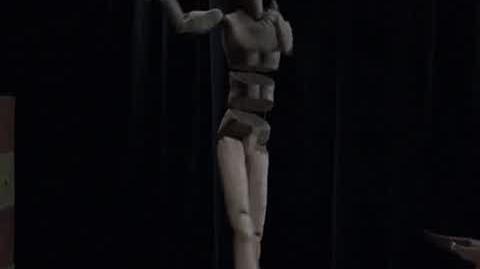 Ad blocker interference detected!
Wikia is a free-to-use site that makes money from advertising. We have a modified experience for viewers using ad blockers

Wikia is not accessible if you've made further modifications. Remove the custom ad blocker rule(s) and the page will load as expected.